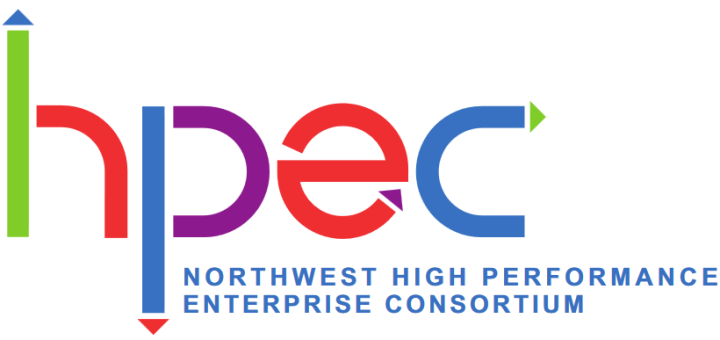 Executive Director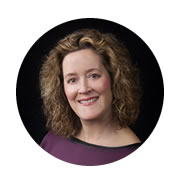 Julie Simmons is the Executive Director for the Northwest High Performance Enterprise Consortium (NWHPEC) in Portland, OR. In this role, Julie is responsible for promoting the vision, mission, and purpose of the consortium, planning and organizing continuous improvement learning events, coordinating benchmarking and sharing between consortium members, and meeting the continuous improvement learning needs of the membership. In this role, Julie also provides mentoring and coaching to individuals within the NWHPEC membership, as well as formal Improvement Kata and Coaching Kata training and coaching.Prior to joining NWHPEC in 2004, Julie spent 14 years with The Boeing Company and held roles, such as Flight Line Expeditor, Shortage Controller, Supply Chain Analyst, and Manufacturing Process Analyst. During her years as a Manufacturing Process Analyst, Julie learned and developed her Lean thinking skills, became a Certified Accelerated Improvement Workshop leader, and had several opportunities to work with the Shingijutsu Consulting Firm in formal Kaizen events.
---
Board of Directors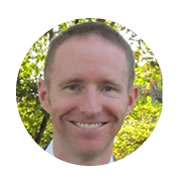 Alex Thomason (NWHPEC President) is a Lean Master at Nike, Inc. where he applies Lean in order to bring inspiration and innovation to every athlete in the world.  Alex's 18-year career includes leadership of Continuous Improvement, Engineering, and Quality organizations in the electronics and consumer products industries.  He also volunteers with youth soccer in Beaverton, OR.  Alex has a Bachelor's degree in Chemical Engineering from Georgia Tech and an MBA from the University of Wisconsin – Madison.
---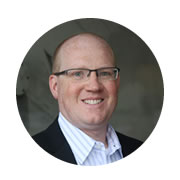 Michael Funke (NWHPEC VP of Finance) is Director of ESCO Business System (EBS) for ESCO Corporation's Mining division. In this role he oversees the global strategic planning, deployment, execution and continuous improvement (ESCO's lean effort) for ESCO's largest division.ESCO Corporation is an independent developer and manufacturer of highly engineered wear solutions used in mining, infrastructure development, oil and gas and industrial applications. Based in Portland, Oregon, ESCO's mining division services customers across with the globe with wear products and services that deliver best in class wear performance, unit cost of production and safety.
Professionally, Michael has over 15 years of experience leading manufacturing and supply chain organizations, as well as acting as an internal coach and driver to build and strengthen the lean/PDCA culture for the global teams he works with. Through this work he has been able to combine his passions of "building" and "improving" by developing successful teams who solve problems and drive continuous improvement throughout their organizations.
Michael has dual B.S. degrees from the University of Idaho in Productions/Operations Management and Management Information Systems, as well as an MBA from Portland State University. He is APICS CPIM certified and a certified six sigma black belt. Michael has sat on the Board of Directors for the Treasure Valley Chapter of APICS as well as the Mid-Western and Western AME boards of directors. Currently Michael serves as Vice President of Finance and Director on the NWHPEC board of directors as well as a board member on the University of Idaho's College of Business and Economics Curriculum Advisory Board.
---
Rick Alvarado is VP of Operations for Woodfold Manufacturing. In this role he is responsible for overseeing manufacturing, maintenance, facilities and leads the organizations Continuous Improvement efforts.
Woodfold is one of the nation's leading suppliers of custom crafted Accordion Door, Rollup Door and Hardwood Shutters for both residential and commercial installations. Woodfold is a 100% employee owned company.
Rick has spent his whole 27 year career in manufacturing and at Woodfold. He has held various positions within the company including, Packaging/Shipping Lead, Hardwoods Division Manager and Continuous Improvement Manager. Working his way up from the shop floor has allowed him to build relationships throughout the organization and better understand the needs of the employee owners he serves. He is passionate about change and strives for self-improvement and the development of others.
Rick currently serves as the Scholarship Chairman for the Forest Grove Elks Lodge and is a board Director for the Northwest High Performance Enterprise Consortium (NWHPEC).
---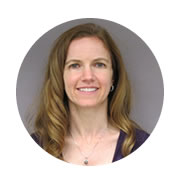 Jennifer Ayers passion for lean and creating efficiency in everything she touched started at a young age.  When she entered Oregon State University and found out she could create a career out of improving processes she immediately embarked on her journey to major in Manufacturing Engineering and Industrial Engineering.  She was fortunate to land her first job at a company that was far ahead of the curve when it came to developing a culture of continuous improvement; which also led her to believe that all companies operated this way.  Her experience as a Manufacturing Engineer in such an environment further fueled her passion.  She made an exciting leap to A-dec, a family-owned dental equipment company in Newberg Oregon, where she had the opportunity to work with and influence people and processes as they carried out their journey towards Operational Excellence.  As the Operational Excellence Manager, she partners with key leaders throughout the company to help develop the mindset, capability and environment to create a lean, quality focused culture through employee engagement.  Jennifer enjoys collaborating with others to develop a better understanding of purpose and direction for their departments.  She also enjoys creating training programs, developing people, and experimenting with different improvement methodologies.  Jennifer enjoys being part of the NWHPEC board because of the far reaching influence it has on shaping the future of continuous improvement in the Northwest by giving members exposure to key resources, talent, and networking opportunities.
---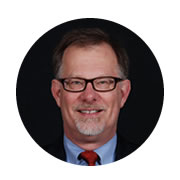 Richard Carroll is Vice President for Con-way Enterprise Services, the shared services division of XPO Logistics. He was named to his current position in January 2011 and has management responsibility for: (1) the global IT organization for Menlo Logistics, with staff in the United States, Netherlands, Singapore and China; (2) XPO's Information Security function; (3) XPO's Lean promotion office; and (4) XPO IT's Risk & Compliance function.  Richard has more than 35 years of experience in education, manufacturing, software, supply chain and information technology sectors.  Before joining Con-way and Menlo Logistics (now XPO Logistics), Richard was an independent consultant and provided IT consulting services to technology start-ups. Prior, he worked in the utility industry at PGE, in meter services and customer care with Si3 and Firstpoint, in manufacturing at Freightliner and Sulzer-Bingham, and in the software and management consulting field at Impell-Pacific.
He holds an Executive MBA from the University of Oregon, and previously earned his bachelor's degrees in Computer Science and General Science, also from the U of O.
Richard serves as a Board Director for the Northwest High Performance Enterprise Consortium (NWHPEC) and steering committee member for Portland State Universities' PDX Cooperative Education Program (PCEP).
---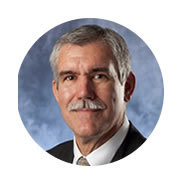 Dale Gehring is the Director of ESCO Business Systems (EBS) for Administrative Services.
Dale has over 37years of manufacturing experience with ESCO Corporation. Serving in wide ranging roles from shop floor supervision to site management of multiple manufacturing plants. His primary responsibilities are to coach people and build systems to support continuous improvement.
He is a graduate of Oregon State University with a B.S. in Civil Engineering.
Dale is a founding board member of Northwest High Performance Enterprise Consortium. He also serves on the Board of Clackamas Academy of Industrial Science. CAIS is a charter STEM school with targeted high school education for manufacturing the trades and engineering. Dale served as Chairman for the Association for Manufacturing Excellence. AME is an international organization that promotes Enterprise Excellence.
---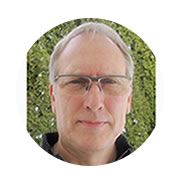 Steve Richardson has been the Chief Financial Officer for AEC Inc. since 2008. Prior to joining AEC, Steve was a Principal with Tatum LLC, the nation's largest executive services firm focusing on the office of the CFO. Steve has also served as a CFO and Consultant for several small to medium sized companies.
Steve has more than 35 years of experience in finance/accounting for a wide range of industries including manufacturing, service and distribution, including 25 years in senior leadership positions.
Steve holds a degree in Accounting from the University of Oregon.
Steve serves as a Board member for the Northwest High Performance Enterprise Consortium (NWHPEC).
Steve and his wife Debra make their home in Vancouver, Washington. He enjoys spending time with his grandchildren and is an avid road bicyclist.