Executive Director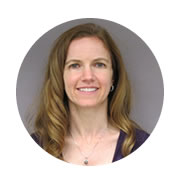 Jennifer Ayers is the Executive Director for the Northwest High Performance Enterprise Consortium (NWHPEC) in Portland, OR. In this role, Jennifer is responsible for promoting the vision, mission, and purpose of the consortium, planning and organizing continuous improvement learning experiences, and coordinating benchmarking and sharing between consortium members. In this role, she also provides mentoring and coaching to individuals within the NWHPEC membership. Jennifer enjoys collaborating with others to develop a better understanding of the purpose and direction for their organization.
Her passion for lean and creating efficiency in everything she touched started at a young age.  When she entered Oregon State University and found out she could create a career out of improving processes she immediately embarked on her journey to major in Manufacturing Engineering and Industrial Engineering.  Throughout her career, she has held roles as a Manufacturing/Process Engineer, Engineering Design Manager, Project Manager, and Operational Excellence Manager.    Jennifer enjoys being part of NWHPEC because of the far reaching influence it has on shaping the future of continuous improvement in the Northwest by giving members exposure to key resources, talent, and networking opportunities.
---
Board of Directors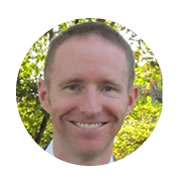 Alex Thomason (NWHPEC President) is a Lean Master at Nike, Inc. where he applies Lean in order to bring inspiration and innovation to every athlete in the world.  Alex's 18-year career includes leadership of Continuous Improvement, Engineering, and Quality organizations in the electronics and consumer products industries.  He also volunteers with youth soccer in Beaverton, OR.  Alex has a Bachelor's degree in Chemical Engineering from Georgia Tech and an MBA from the University of Wisconsin – Madison.
---
Rick Alvarado is VP of Operations for Woodfold Manufacturing. In this role he is responsible for overseeing manufacturing, maintenance, facilities and leads the organizations Continuous Improvement efforts.
Woodfold is one of the nation's leading suppliers of custom crafted Accordion Door, Rollup Door and Hardwood Shutters for both residential and commercial installations. Woodfold is a 100% employee owned company.
Rick has spent his whole 27 year career in manufacturing and at Woodfold. He has held various positions within the company including, Packaging/Shipping Lead, Hardwoods Division Manager and Continuous Improvement Manager. Working his way up from the shop floor has allowed him to build relationships throughout the organization and better understand the needs of the employee owners he serves. He is passionate about change and strives for self-improvement and the development of others.
Rick currently serves as the Scholarship Chairman for the Forest Grove Elks Lodge and is a board Director for the Northwest High Performance Enterprise Consortium (NWHPEC).
---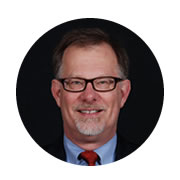 Richard Carroll recently retired from his position as Vice President for Con-way Enterprise Services, the shared services division of XPO Logistics, a role he held since January 2011. Richard has more than 35 years of experience in education, manufacturing, software, supply chain and information technology sectors.  Before joining Con-way and Menlo Logistics (now XPO Logistics), Richard was an independent consultant and provided IT consulting services to technology start-ups. Prior, he worked in the utility industry at PGE, in meter services and customer care with Si3 and Firstpoint, in manufacturing at Freightliner and Sulzer-Bingham, and in the software and management consulting field at Impell-Pacific.
He holds an Executive MBA from the University of Oregon, and previously earned his bachelor's degrees in Computer Science and General Science, also from the U of O.
Richard serves as a Board Director for the Northwest High Performance Enterprise Consortium (NWHPEC) and steering committee member for Portland State Universities' PDX Cooperative Education Program (PCEP).
---
Dale Gehring (NWHPEC VP of Finance) is the Director of ESCO Business Systems (EBS) for Administrat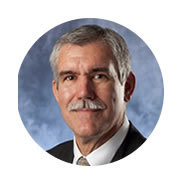 ive Services.
Dale has over 37years of manufacturing experience with ESCO Corporation. Serving in wide ranging roles from shop floor supervision to site management of multiple manufacturing plants. His primary responsibilities are to coach people and build systems to support continuous improvement.
He is a graduate of Oregon State University with a B.S. in Civil Engineering.
Dale is a founding board member of NWHPEC. He also serves on the Board of Clackamas Academy of Industrial Science. CAIS is a charter STEM school with targeted high school education for manufacturing the trades and engineering. Dale served as Chairman for the Association for Manufacturing Excellence. AME is an international organization that promotes Enterprise Excellence.
---
Frank Twardoch is the Senior Director of Operations for Cadet Manufacturing, a division of Glen Dimplex.  Based in Vancouver, WA, Cadet has been in business for 60 years bringing USA built home heating products to consumers.   He has been with Cadet since 2004, has been a NWHPEC board member since 2016 and is LECP certified through Impact Washington.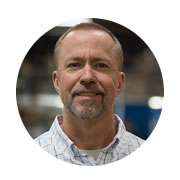 Frank caught the Lean bug as a self-study student back in early 1990 when, as a set up tech, was frustrated in how long it took to change injection molds and found what he would describe as his "AHA" moment with the discovery of Shingo's "A Revolution in Manufacturing: the SMED System".  This book he credits with literally changing his outlook on manufacturing and his professional life.  From there his thirst for Lean knowledge led him to continuing his personal study of methods and the Toyota Production System philosophy.  His next career path took him to an organization that employed former NUMMI employees in its' CI department, and as a General Manager embraced the teachings and benefits it afforded his plant.  Soon he was advocating for his plant to host the annual 8 Step Problem Solving convention, which led to a Best in the Company designation out of the 10 plants in the organization.
His time at Cadet/Glen Dimplex has been rewarding, with the company utilizing many of the Lean tools available to us all, with special emphasis on the use of SMED in changing dies in the Fabrication department as well as utilizing these tools in the production line changeover and the Paint department for color changes.  6S (the sixth S being safety), Kanban and most recently the introduction of Kata are all being used among other tools in the plant as well as throughout the office setting, truly spreading the use of Lean throughout the enterprise.
Frank lives in Gresham, OR with his wife Beth and Suzi, their Golden Retriever.  They have two grown daughters, one a Registered Nurse and one a CPA, with both showing an understanding and appreciation for Lean in both the Healthcare industry as well as the financial auditing sector, having both been exposed to the power of 6S in the family kitchen.  Where they once thought Dad was a bit over the top with the organization of the silverware drawer, both understand the value and benefit and both have bought in to the use of the tool in their own lives.  Lean has impacted Frank's life in so many ways and he is passionate about the future of American manufacturing with the focus on waste elimination.
---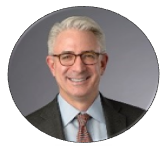 Josh Collins is the CEO of Blount International.  Headquartered in Portland, Oregon, Blount designs, manufactures, and markets replacement parts and equipment for consumers and professionals of select global end markets including forestry, agriculture, and construction.
His past experience includes over seven years of active duty as an infantry officer in the U.S. Marine Corps and approximately 14 years in the private equity industry in New York.  He earned a B.A. in English Literature from the University of Pennsylvania and an MBA from Harvard Business School. He has also served on multiple corporate boards over the past two decades.
Josh has experience leading a lean transformation at the enterprise-wide level.  He describes it as a long journey that is well worth it.  This has created opportunities for lessons learned in strategic planning processes and deployment, design of operational excellence organizations, and leading change within a global business.
Josh has been actively involved in two of Blount's most important initiatives: creating a high-performance organization and driving the cultural transformation to create operational excellence throughout their organization.
Josh is actively involved with his three school age children.  He spends a lot of his free time at sporting events or exploring the trails of the Pacific Northwest with them.
---